Thank You For Contacting Manufacturing Chats
Thank you for your interest in our 24/7 human chat solution.  In the meantime, please click here to review what some of our customers have to say about us.  OR  Click here to use our ROI calculator and download a pdf of the results.
Get a FREE copy of my new ebook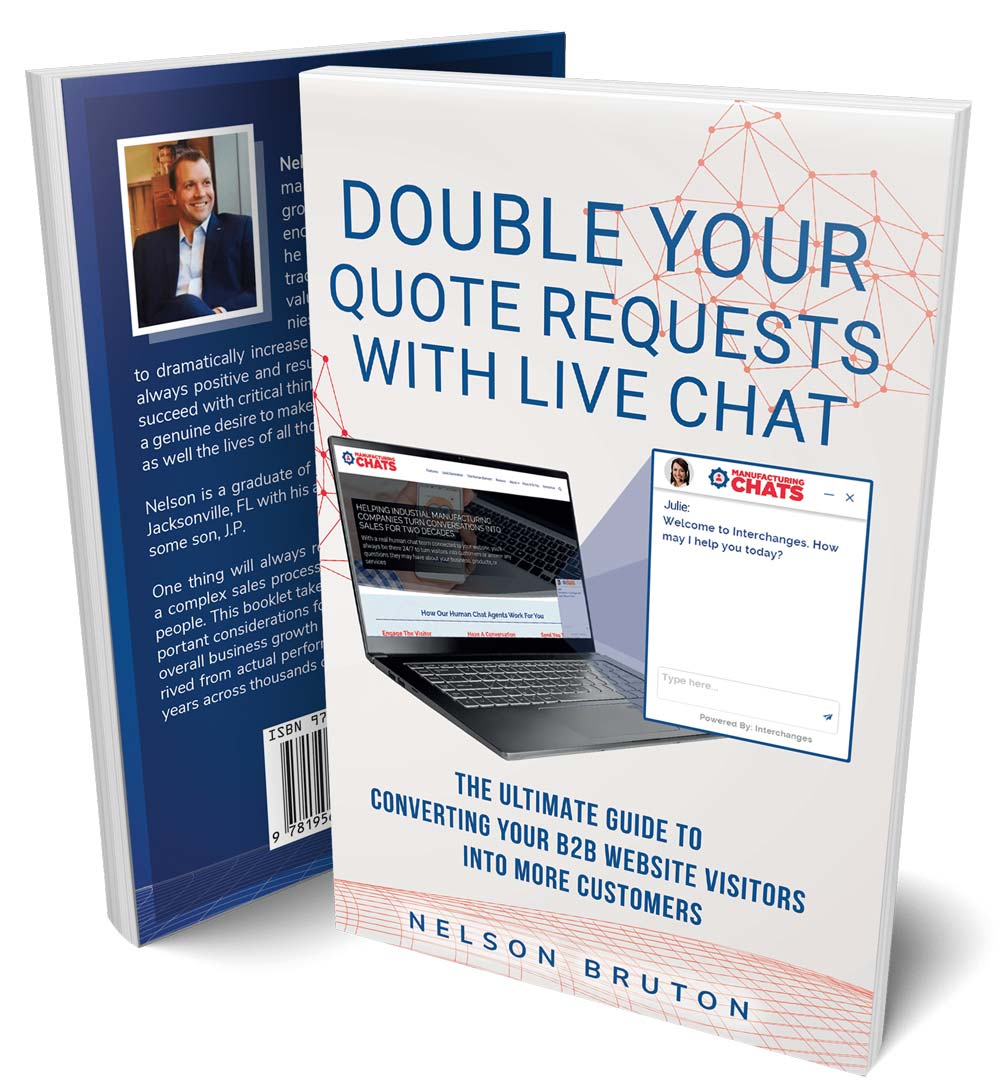 Double Your Quote Requests With Live Chat
The Ultimate Guide To Converting Your B2B Website Visitors Into More Customers
Learn why Human Chat performs better than Chat Bots
Learn how 'conversational marketing' can help with sales and customer service
Learn about the importance of response time when it comes to lead generation
Enter your best email below and I'll send you a free copy of my new eBook.